All images below, are uncropped frame grabs from our 4K & 6K film stock footage, unless otherwise marked.
Please note, that active key words are links to further information, Trip Advisor reports etc.

Kgalagadi :
Travelling in our Land Rover Discovery 4, having removed the rear passenger seats, so that we could film from within the vehicle with our 6K RED Dragon and 4K BlackMagic Production cameras, we set off on our Bush adventure.
Our first stop was at Springbok, a 6 hours drive from our office in Somerset West, where we stayed over night at the Springbok Inn. The following morning, we hit the road again and our next stop, after a further 6 hours driving, was at Kgalagadi Transfrontier Park.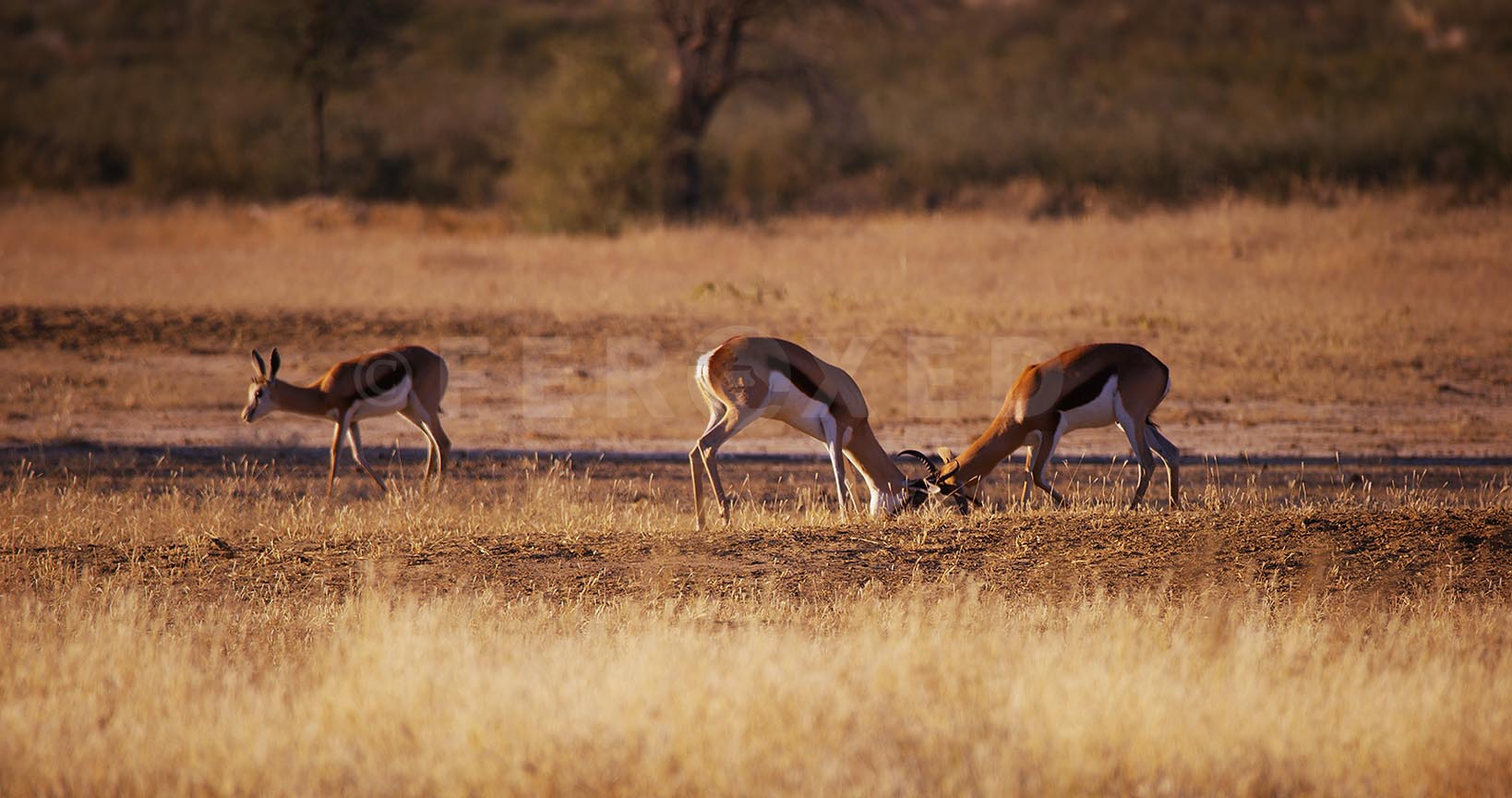 We were thrilled to have managed to book 13 nights in this quiet, well managed SAN Park. We Stayed at Twee Rivieren, Kieliekrankie, Bitterpan, Kalahari Tented Camp, and Nossob. The Park is extensive and we were totally amazed at how lucky we were to have seen Lions, Cheetah and Leopard almost daily. Here is our sightings list:
LIONS:
Mating at Melkvlei and Kwang (morning)
1 One male and 2 females Between Kij Kij and Melkvlei (all Day)
2 Large Males at Craig Lockhart (all Day)
3 Large Males at Bitterpan (21:30)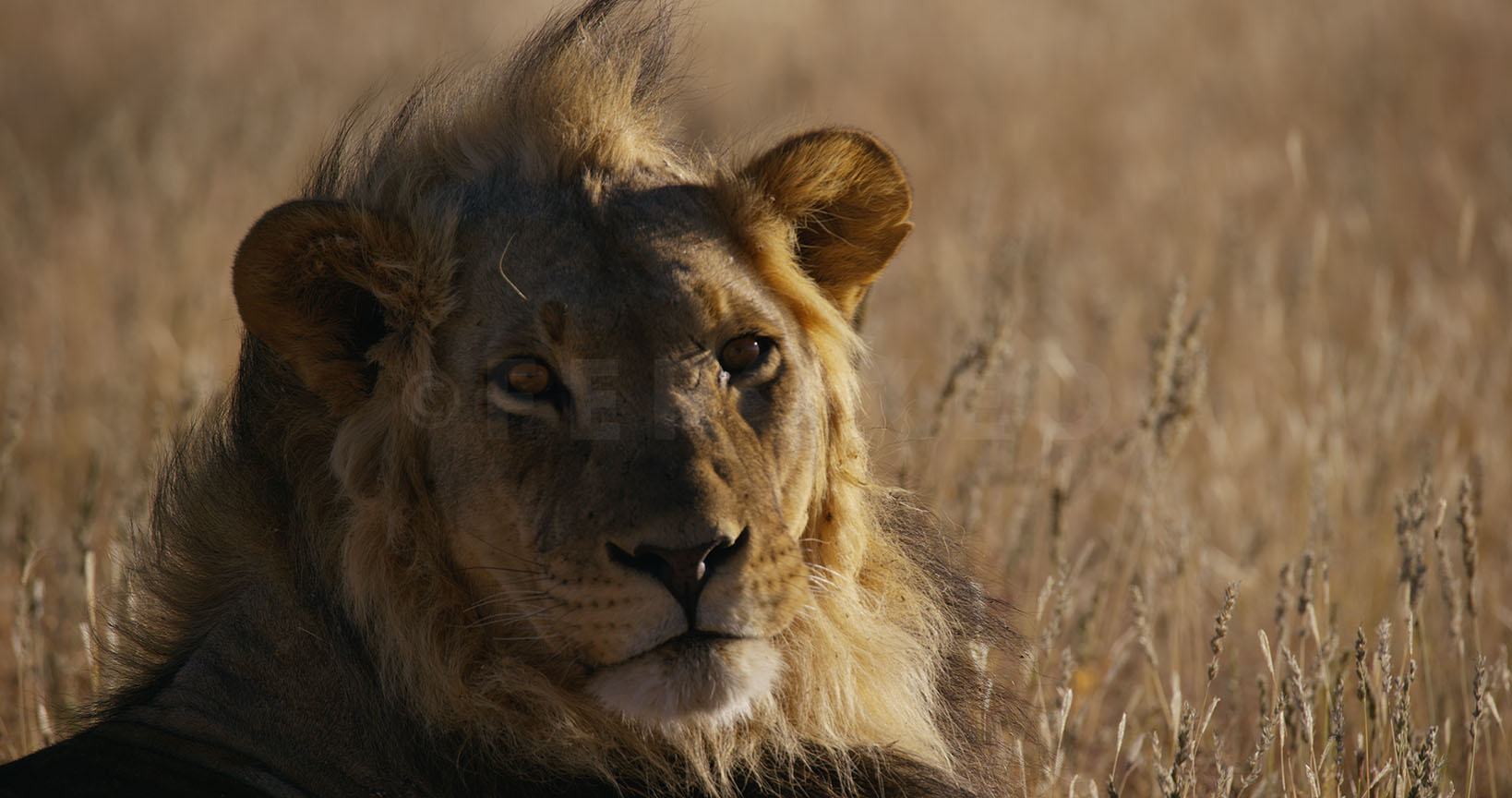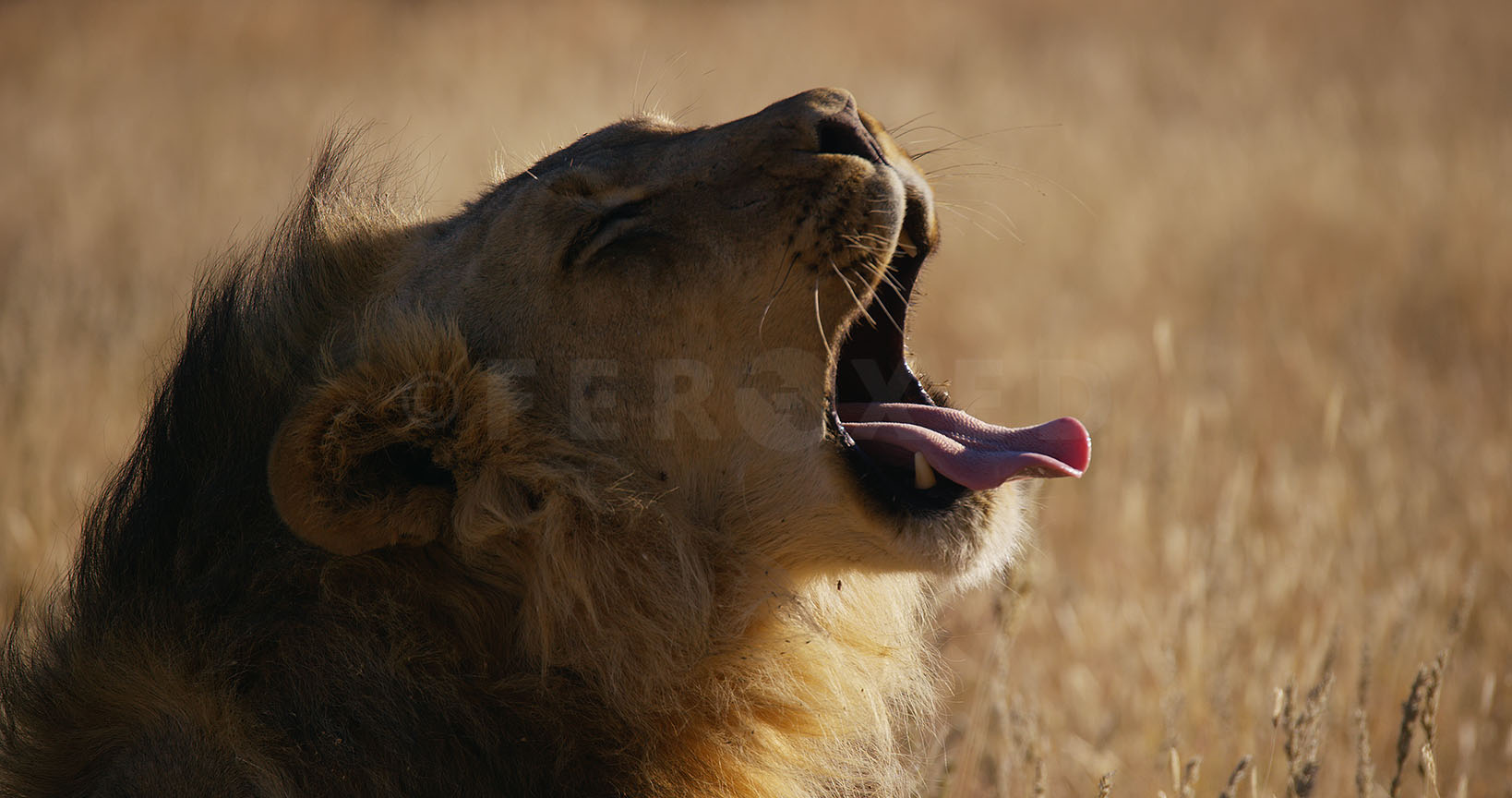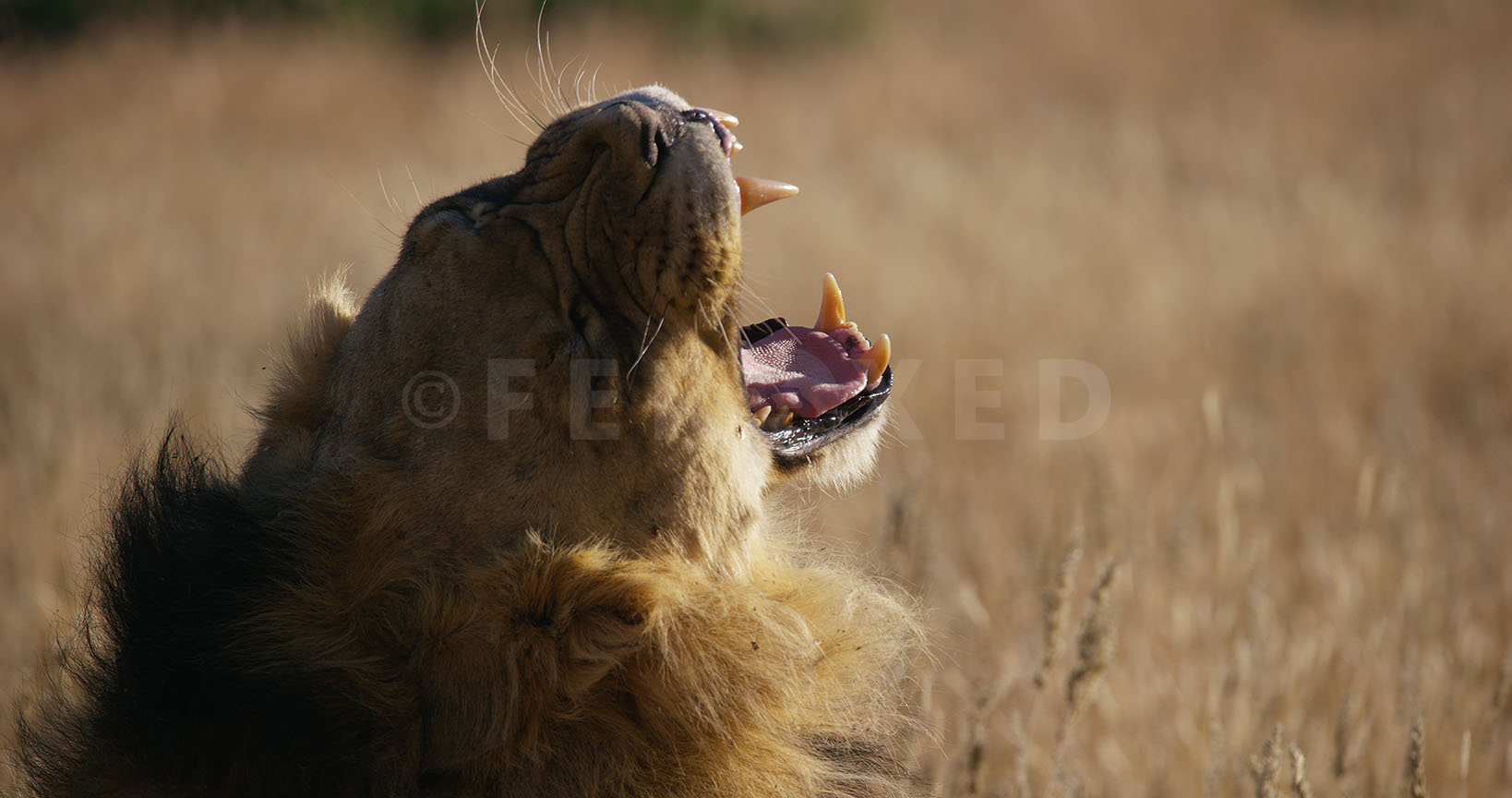 CHEETAH:
Mom and 2 teenagers at Rooiputs (Sunset)
A couple at Rooiputs (Sunrise)....with a brown Hyena that stole their kill
1 mom and 2 young cubs at Sitsas (Sunrise)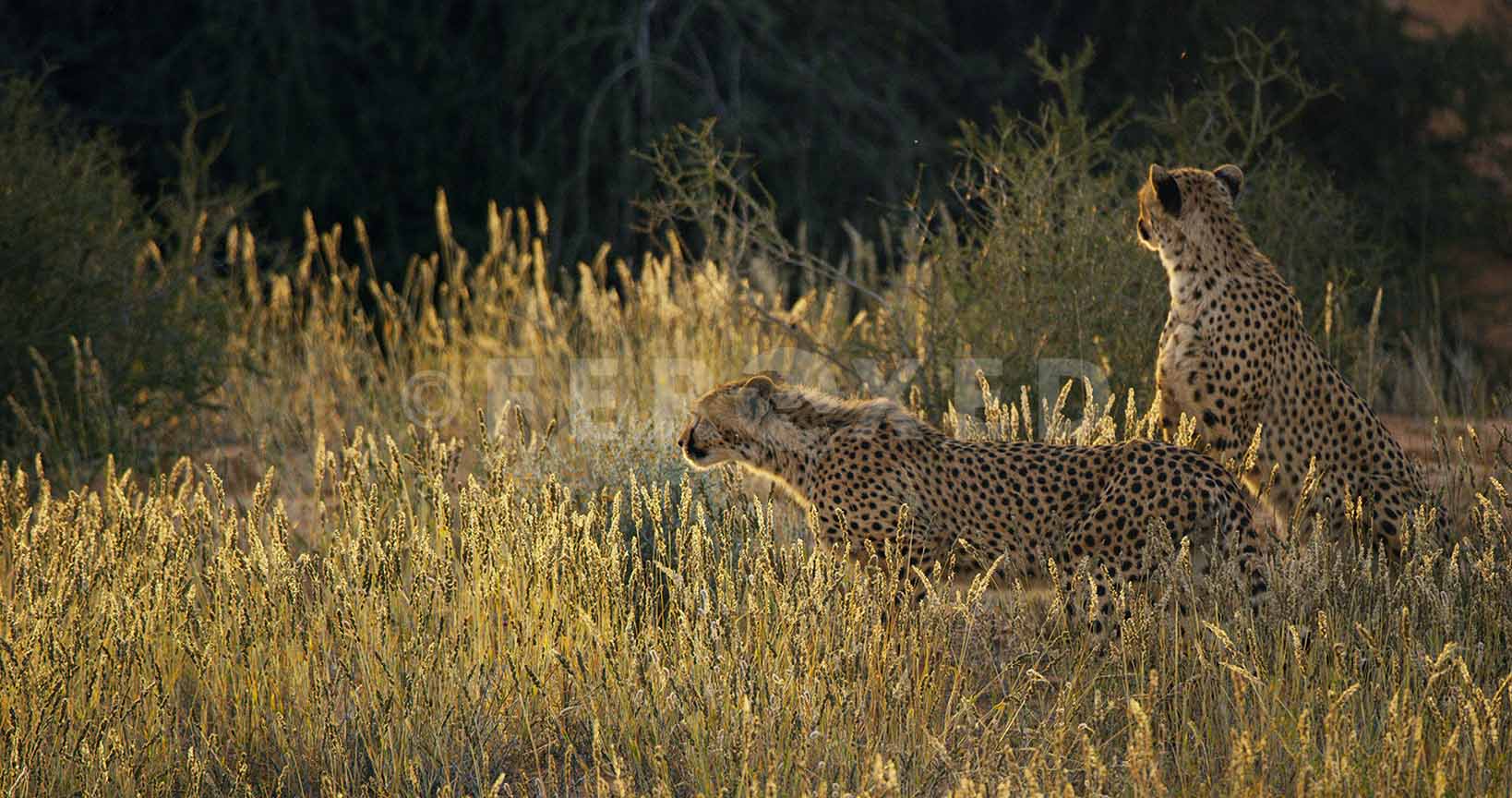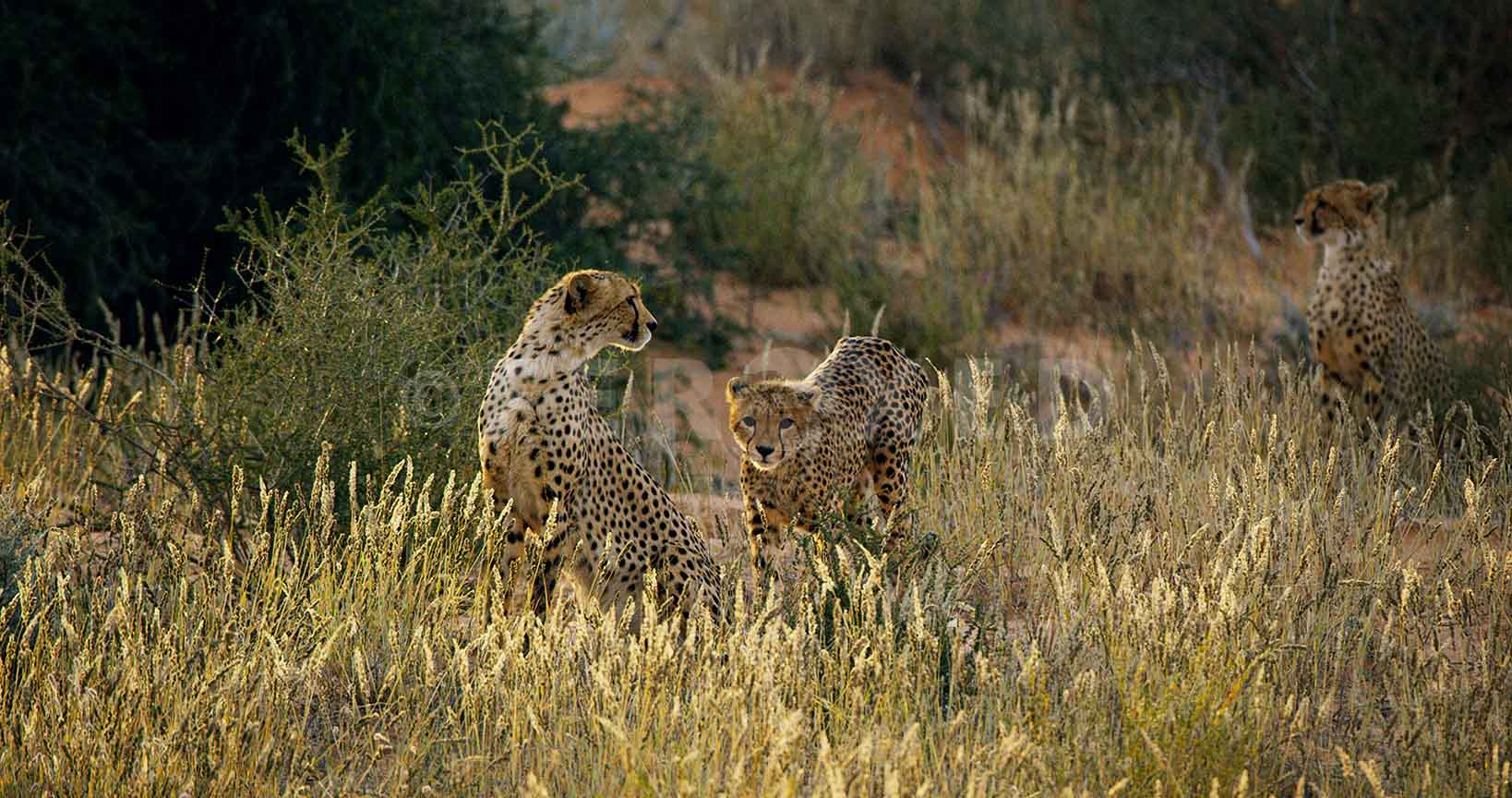 BROWN HYENA:
1X adult on the road from Bitterpan to Mata Mata
1X adult at Rooiputs that stole the Cheetahs kill.
LEOPARD:
1X female at Dalkeith (Sunset)
2X adults at Dalkeith (Sunrise)
1X adults very ill looking at Kameelsleep in the middle of the road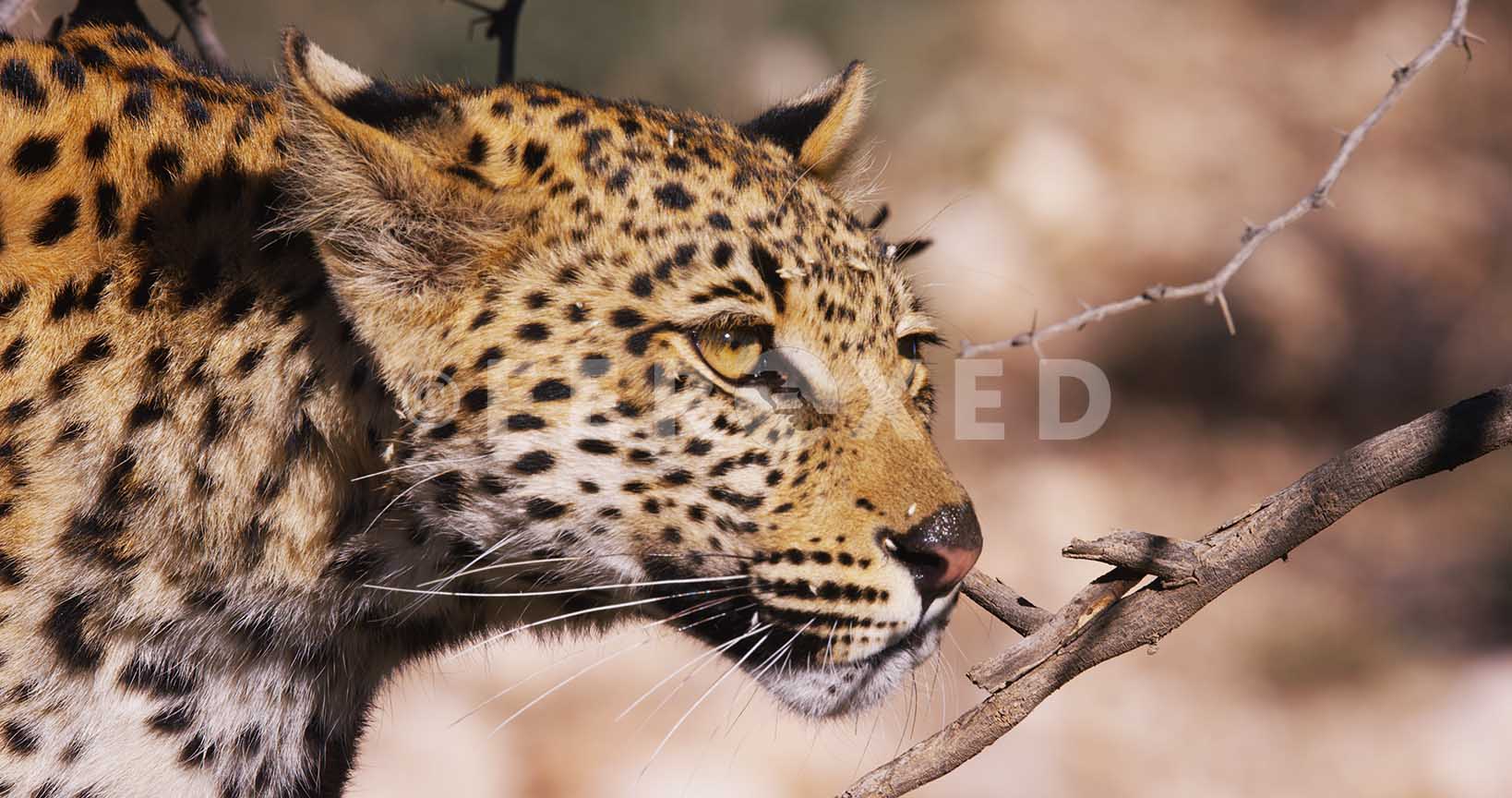 CARACAL:
1X adult at Kieliekrankie (17:00)
1X adult at Gunong (10:00)
BAT EARED FOX:
8X adults hunting in riverbed at 14th and 13th waterhole (Sunset)
JACKALS:
Everywhere.
GIRAFFE: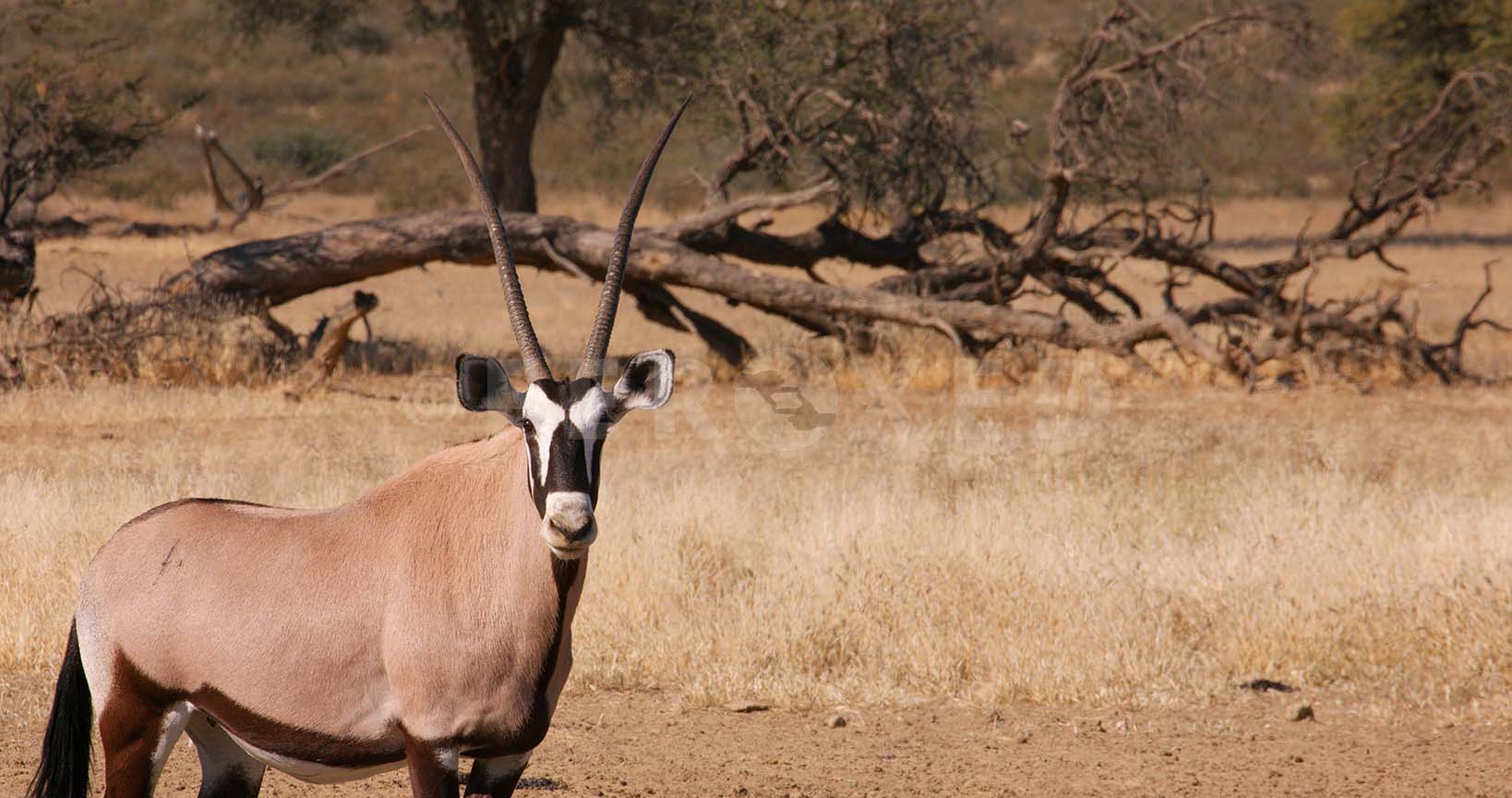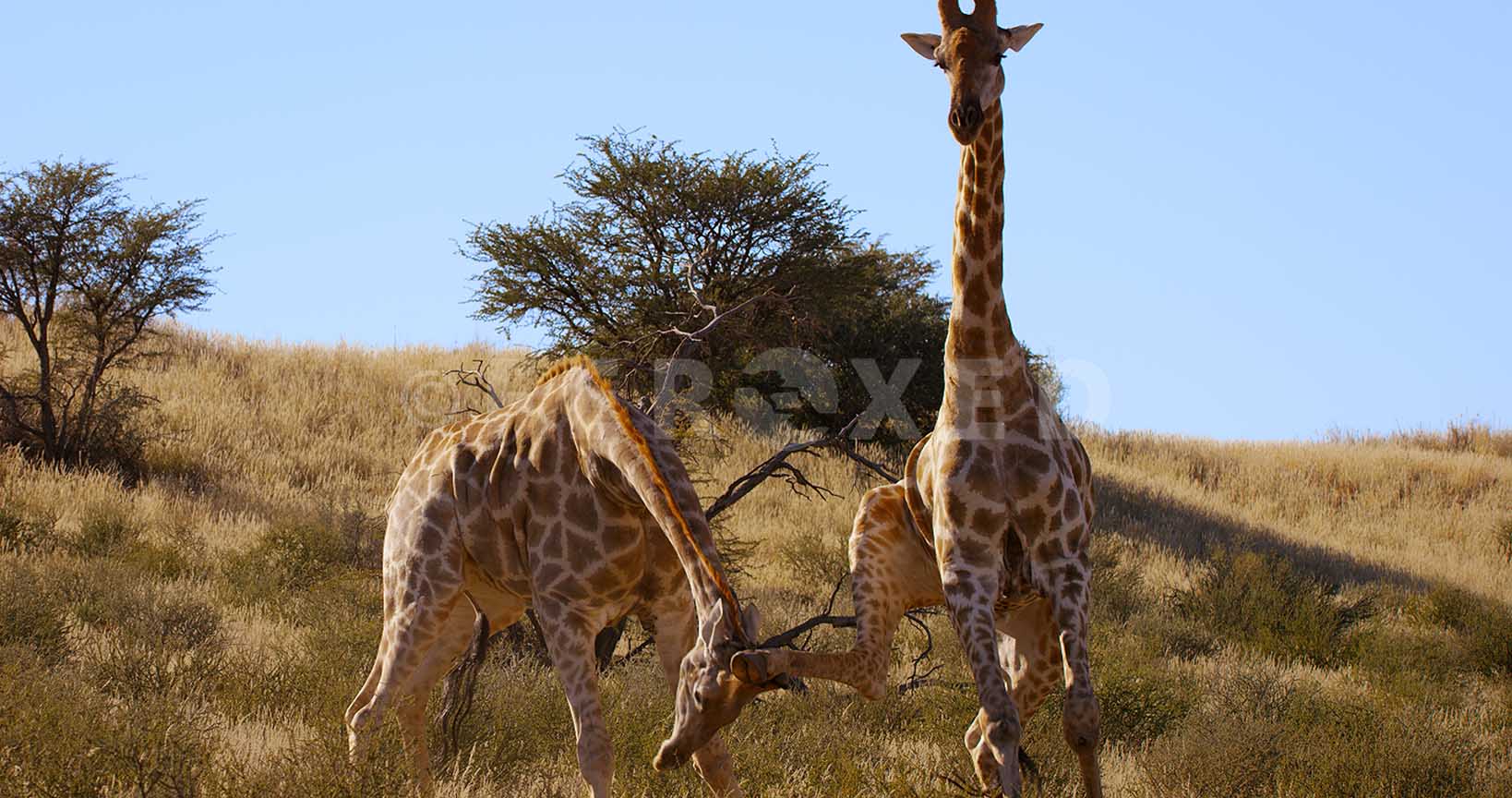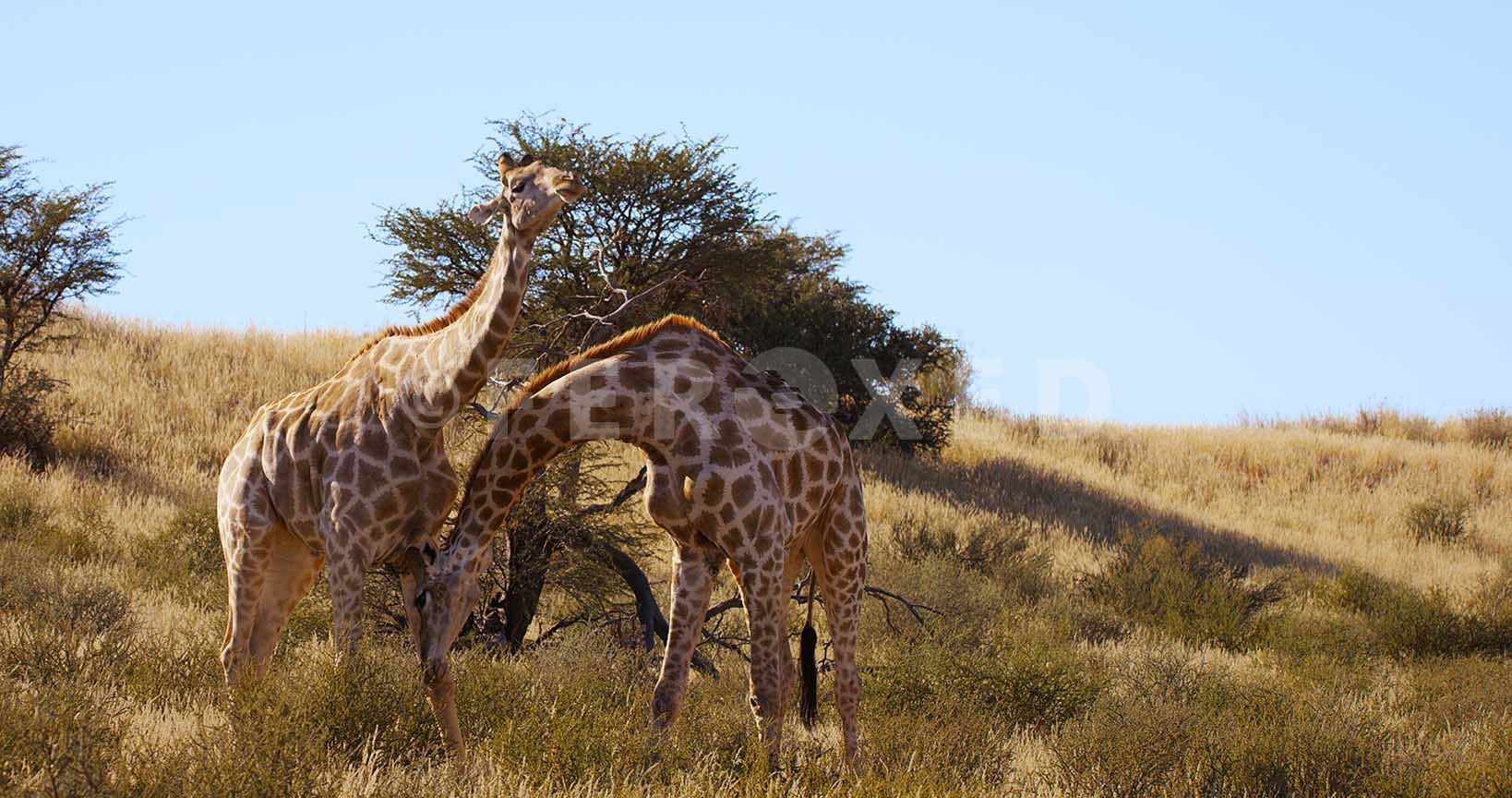 14X adults at 14 waterhole (10:00)
KUDU:
A family of mom,dad and teens at the waterhole at Nossob before Marie se Gat.
SOCIABLE WEAVERS AND THEIR HUGE NESTS:
Mostly north of Twee Rivieren, on the road to Rooiputs
MEERKAT:
Families next to their burrows, warming their tummies in the morning sun and then later foraging, on the road North of Twee Rivieren to Rooiputs.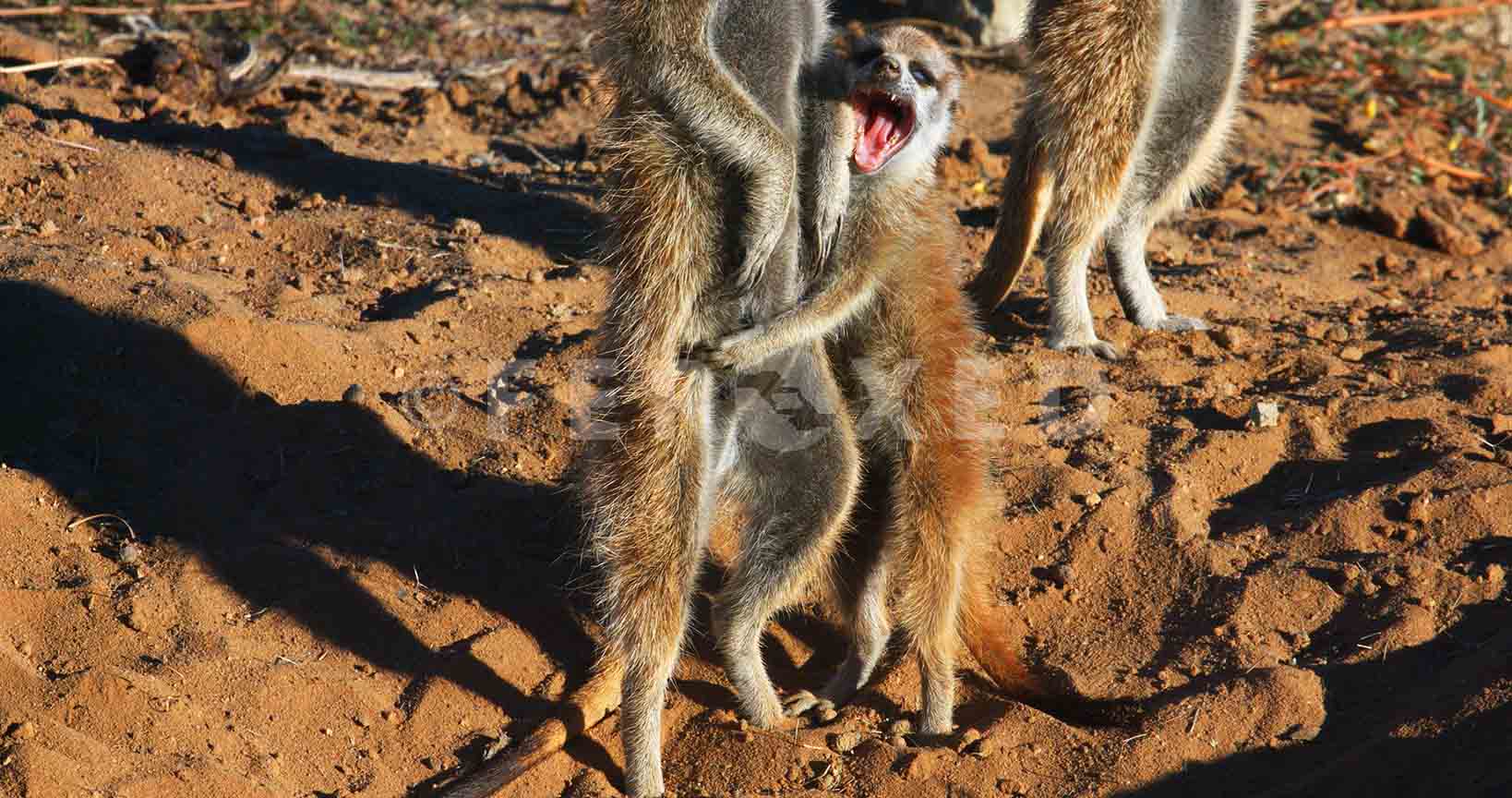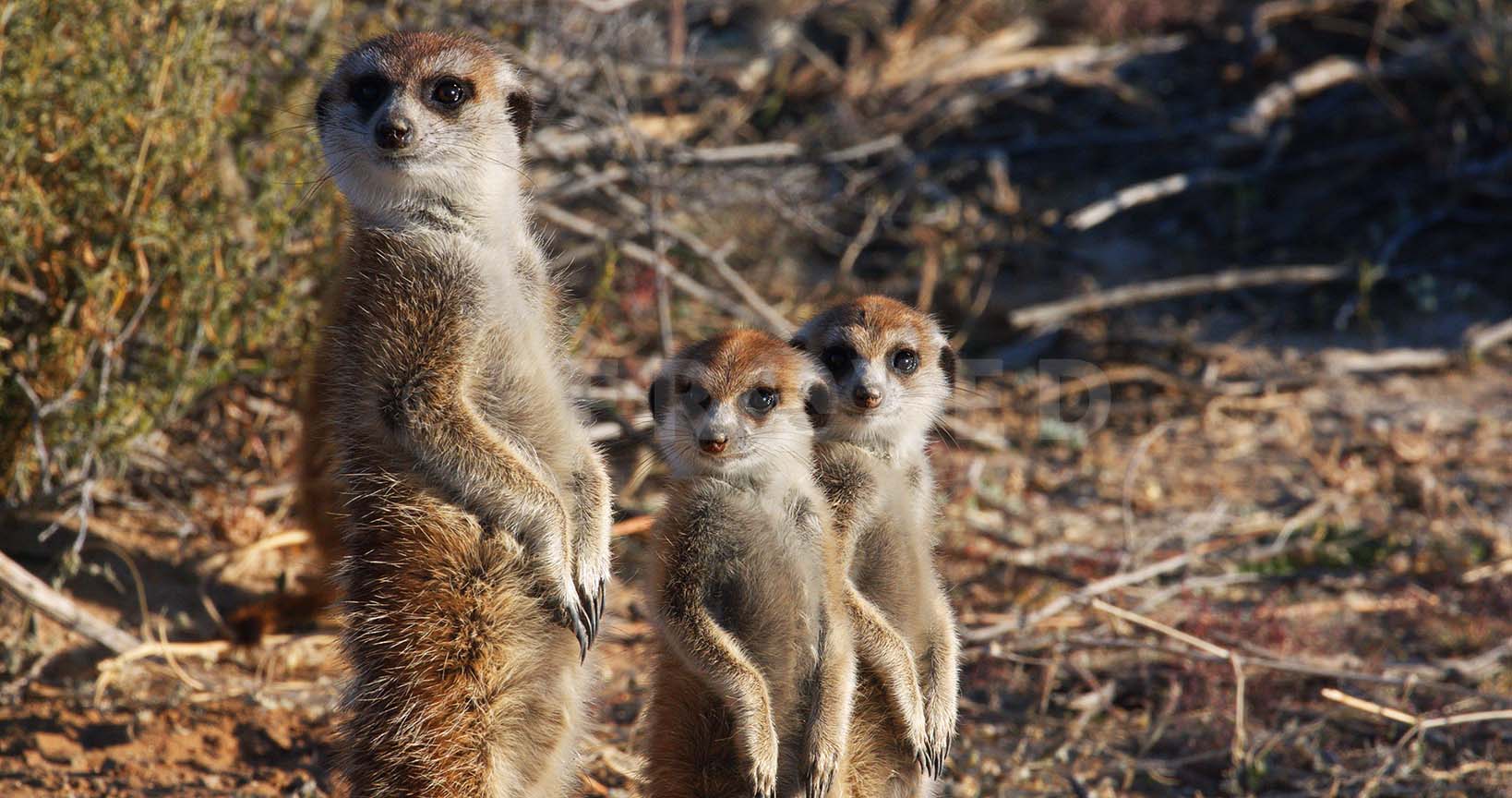 BIRDS:
White backed Vultures mating at Kwang. Many Lilac Breated Rollers, Swalowtailed Bee-eaters, Kori Bustards,White-Quilled Korhaan, Namaqua Doves, Forktailed Drongo, Quelea, Crimson breasted shrike, Secretary birds,Bateleur, Ostrich, Southern Pale Chanting Goshawk, Martial Eagle, Cape eagle Owl.
Other sightings:
Yellow Mongoose, Ground squirrel, Tree Mouse, Springhare(Night Drive), Cape Cobra, Eland, Gemsbok, Hartebeest, Steenbok, Springbok, Blue Wildebeest, African wild cat, A Giant Millipede.
TIP'S, TO DO and Notes to remember for The Kgalagadi Transfrontier Park:
Nossob : it is difficult to view game over the road banks on either side of the road.

If visiting Bitterpan in winter: Take your warm sleeping bag.

Bitterpan: Lions prefer the fresh water at the rangers bird bath to drink from.

Bitterpan: Make sure you reach Nossob before the cut off time to get to the camp. We had to be leaving for Bitterpan from Nossob camp by latest 14:00.

Remember that at some camps only cash is accepted, as credit card facilities are often off line, do request an official receipt for all transactions.

Petrol, can always be paid by credit card or other bank cards.

Diesel ran out over the weekend in Nossob. By Monday all tanks were full again.

Water tastes salty but is drinkable if you don't mind the taste. Bottled water is readily available from the shops.

All vehicles are suggested to drop their tyre pressure while in the park to 1.6bar, to reduce corrugations forming on the dirt roads. At the end of ones trip, the petrol stations have pumps to inflate your tyres again.

At R184.00 for the Leeudril 4X4 permit, this is a 30 minute drive and really not worth it, in our opinion.

Choose the time of year you wish to visit. End of the dry season (September) there will be less grass, so it will be easier to see the animals. Rainy Season ( Nov to April) brings with it water, long grass and mud. Just after the rainy season the grass is long (difficult for viewing) and the waterholes are not visited by the animals much as there is plenty of water everywhere.

We saw the most game, during our early morning and late afternoon, sunset drives. Between 12.00 to 15.00 was the quietest viewing time.

Meerkat come out of their burrows in the early morning, to warm their tummies in the sun. They then start foraging for food while an adult keeps watch.

Cell phone reception is limited to Twee Riviren, unless one buys data packages or links with international roaming.

Remember to always check the opening and closing gate times.

Ensure that you have a Wild card that gives you free access to the parks you want to visit. We bought the "all parks cluster" as it covers so much more. Its a great cause and easily ordered on line and you will receive it 4 weeks later by post.

When booking on line for SAN parks accommodation, some of the camps are often full/not available, but if you keep checking, availability does change and often camps become open and available at a later stage. (For some reason people are able to block book and then change their bookings at a later stage, so this happens regularly.)
Highlight Footage Obtained:
6K & 4K RAW video footage of Lions mating, Leopards hunting,Cheetahs chased off their kill by a Brown Hyena, Giraffe males head butting, Meerkat and their babes sunbathing and foraging, Secretary Birds hunting, Social Weavers Nests and surroundings, Extreme close ups of Leopard.
Augrabies Falls Area:
From the Kgalagadi Tranfrontier Park we headed to The Augrabies National Park.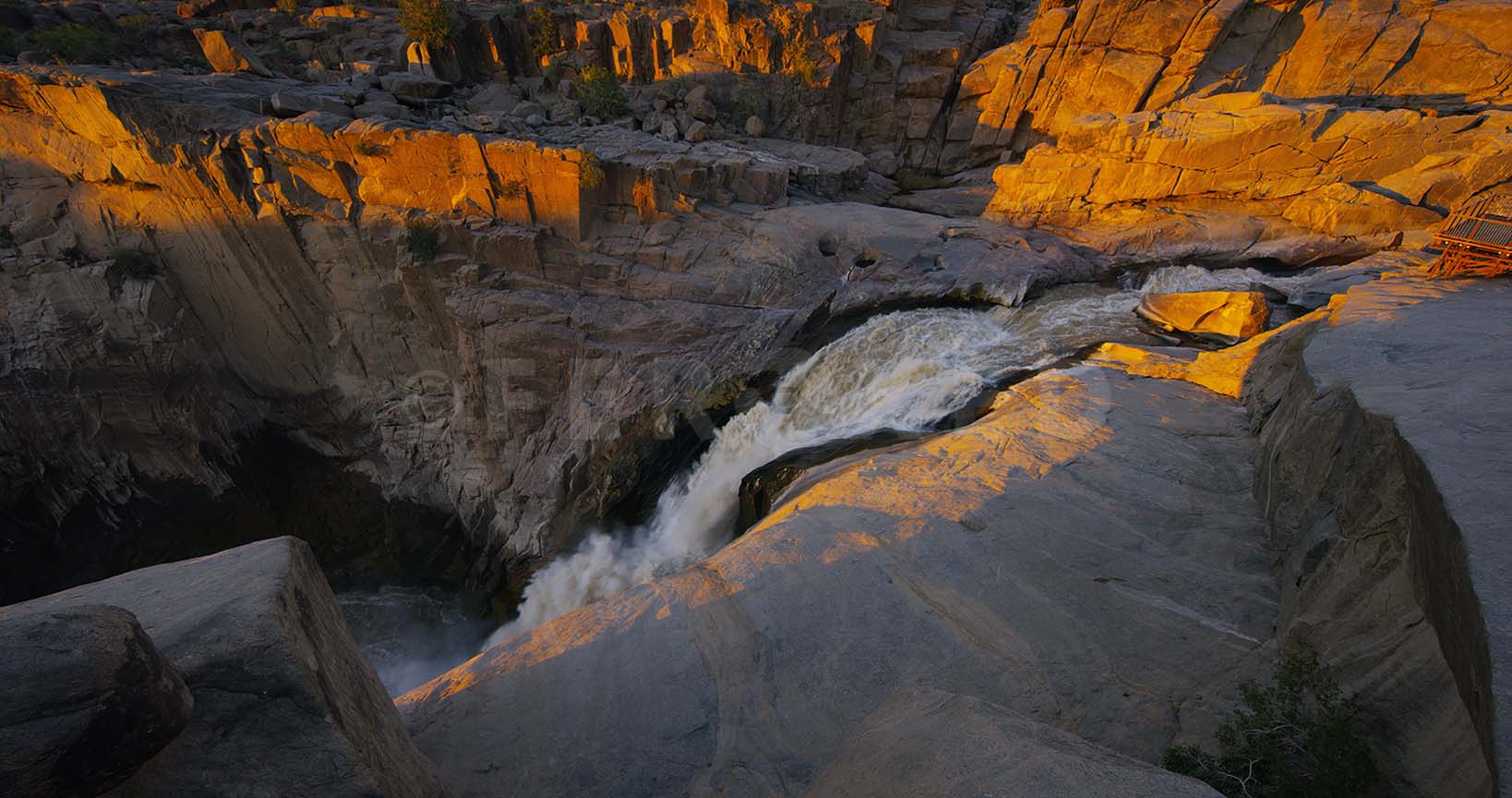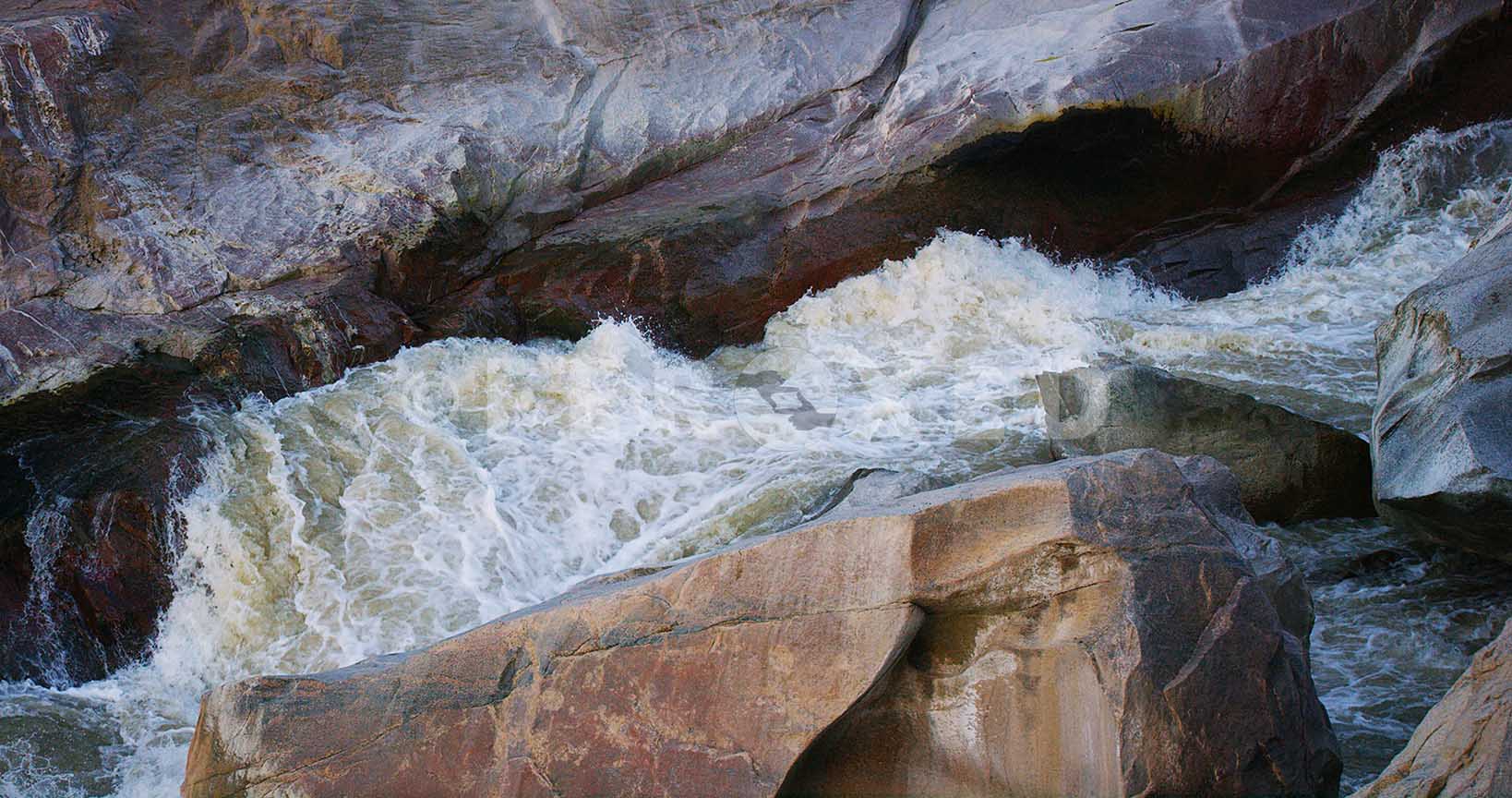 We stayed in the The Augrabies National Park. We loved the area and did not realise it is on a fault, so earthquake emergency procedures are in place. The park is well kept, the Prices, food and service at the Restaurant are excellent, the staff go out of their way to help one and the paths are all well signed and clear.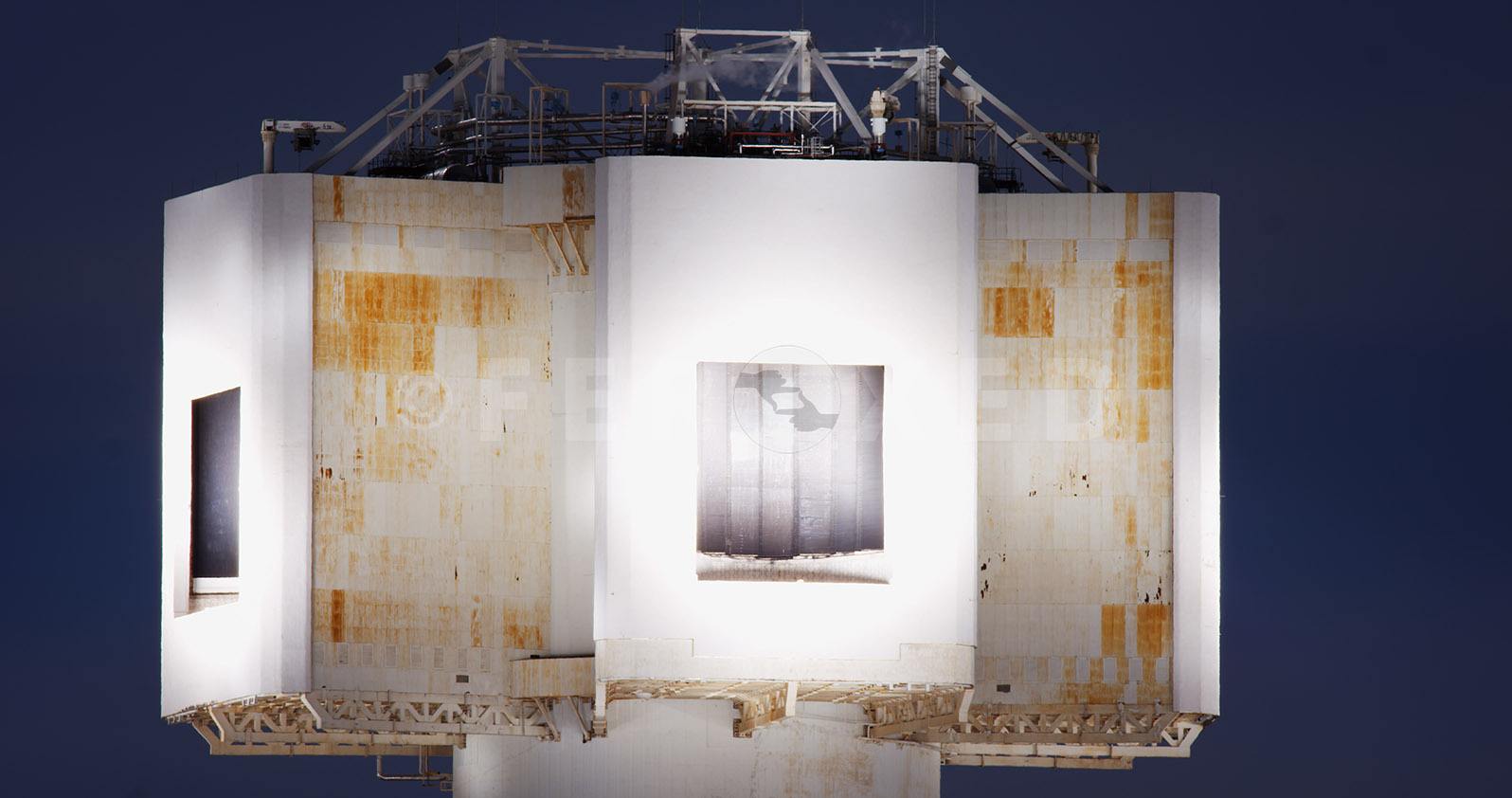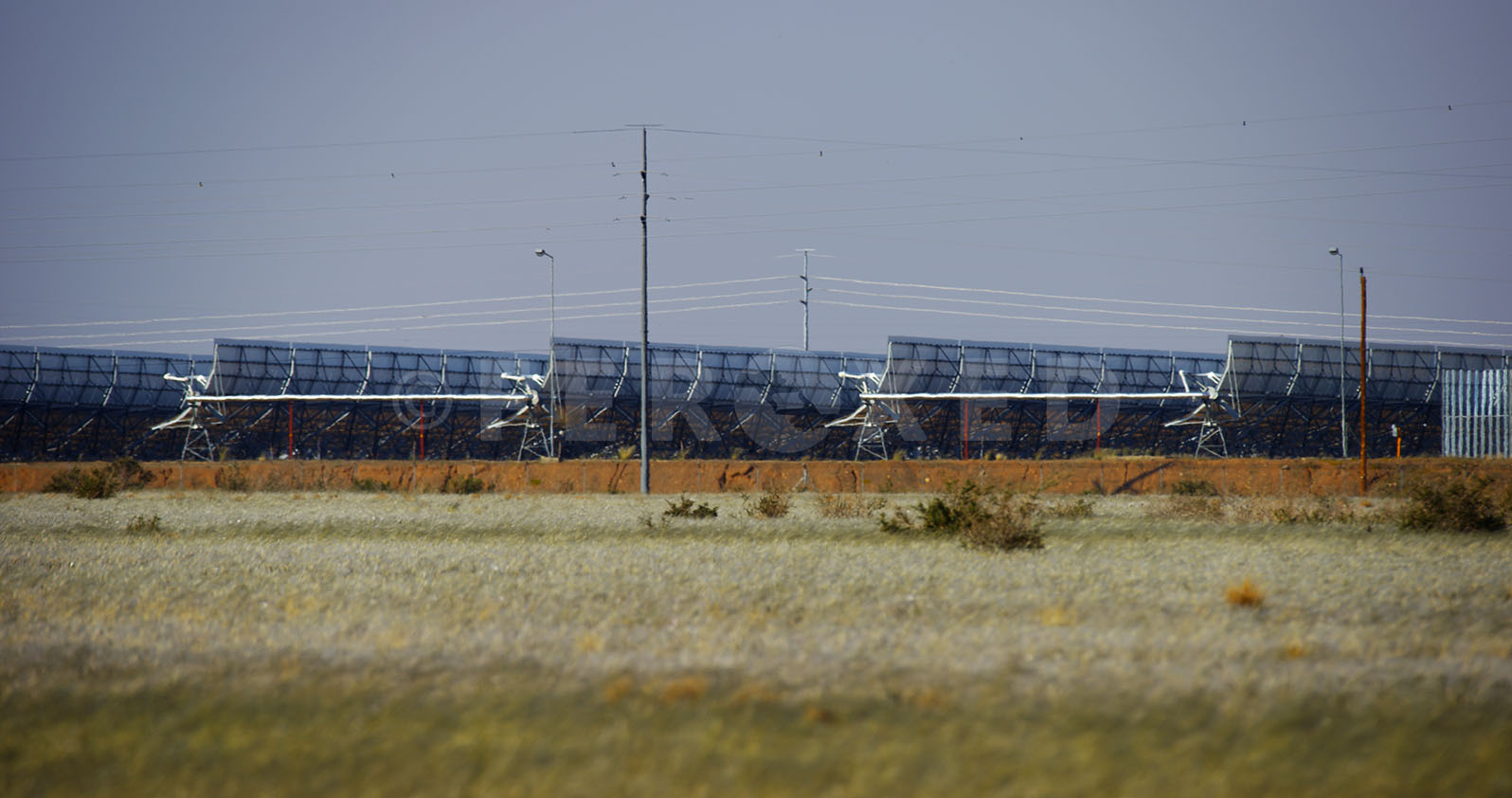 There are also a number of Solar Power Stations in the area that are worth visiting.
Tip's, TO DO and things to Remember for Augrabies:
1a. The Gorge Chalet is beautifully positioned and totally isolated but the ablution facilities (50m away) was really a poor design. A Camper toilet is in the room for urinal use. Sunrise views are stunning from ones bed.
b. We also stayed in the CH2/4VD Chalets ...do request one with a nice view if possible.
2. Please, do try out the wonderfully priced, serviced and yummy food at the Augrabies National Park restaurant. Even Being vegetarian was no problem for them at all.
3. Do pop into Die Pienk Padstal on the N14 in Kakamas on your way into Augrabies. I totally love Rose Quartz and the place has loads of it, even the ground is covered in fine stones of Rose Quartz.
4. Even if you only have 30 min, take a walk to the Arrow Point at Augrabies Falls to see the stunning views.
5. Drive/walk to Moonrock.
6. View the falls from the view decks which are lit up in the evening.
7. This area is rich in Rose and Brown Quartz....keep your eyes peeled for a look out on the large blocks that can be seen.
8. Remember to take your walking shoes as there are wonderful hikes in the area.
9. One can visit and soak in the Riemvasmaak Hot Springs, that are 57km from Kakamas.
10. If you are needing anything the Rooi winkel (the shop is painted RED) in the centre of Augrabies town is very well stocked with food, groceries, toiletries etc. etc. and the owners are super efficient and friendly
11. Ensure that you have a Wild card that gives you free access to the parks you want to visit. We bought the "all parks cluster" as it covers so much more. Its a great cause and easily ordered on line and you will receive it 4 weeks later.
Sutherland:
Our final stop was in Sutherland.
We stayed at The Sutherland Guest House for two nights as it was close to the South African Astronomical Observatory for all our tours that we had booked. Sutherland Town is very small and quite. Unfortunately, we had a cold front that was passing, so it was very cold, wet and windy.
We also booked two nights at our favourite Blesfontein Guest Farm hoping to get some private star gazing with Nicol but alas the weather was not on our side. We will have to revisit our favourite Blesfontein Guest Farm, in Summer Time, some day. '
TIP's, TO DO and Notes to remember for Sutherland:
Too soon and it was time to return home. Can not wait to return to this area again.
Until next time………..

This is a personal blog. Any views or opinions represented in this blog are personal and belong solely to the blog owner and do not represent those of people, institutions or organizations that the owner may or may not be associated with in professional or personal capacity, unless explicitly stated. Any views or opinions are not intended to malign any religion, ethnic group, club, organization, company, or individual.
All content provided on this blog is for informational purposes only. The owner of this blog makes no representations as to the accuracy or completeness of any information on this site or found by following any link on this site. The owner will not be liable for any errors or omissions in this information nor for the availability of this information. The owner will not be liable for any losses, injuries, or damages from the display or use of this information.