(Please note, keywords are highlighted with further information and my Trip advisor reports)
All the images below, are uncropped frame grabs from our 4K film stock
shot on this trip.
A huge thanks to our amazing dive guide Opel, at Two Fish Divers, Lembeh for finding and sharing his knowledge of the wonderful critters that we managed to capture for our RAW 4K video stock footage.
Our highlights were Bluering Octopus mating, Cowfish Courting, Clown fish with eggs where we were even able to film the eyes and hearts beating in the eggs( to complete the story of our existing footage of hatching clown fish eggs) and the newborn's.
We also saw Pygmy Seahorses, a huge Shame Faced Box Crab (Calappa spp) releasing thousands of its eggs into the ocean in a cloud, fertilized Squid eggs, a Bobtail squid covering itself with sand in disguise, Bobbit worm catching a fish, Cuttlefish hunting, a tiny Sea horse braving the raging current, a Peacock Mantis shrimp attacking the camera and loads of other fantastic behaviour and unusual critters in extreme macro.
We spent almost 4 weeks in the water here, diving 4 times a day and managed to capture so many little stories. The water temperature, weather and currents fluctuated quite a bit, but each change brought new critters.
Our hard working Keldan Video lights made day and night filming so easy, even when plankton clouded the lights at night.
The aerial footage was all shot with a DJI Inspire RAW carrying a Zenmuse X5R camera.
Thanks to Mark and Bev, the managers at Two Fish Divers, Lembeh and all the staff for a wonderful dive experience. A special thanks to Mark for arranging a search and recovery exercise and finding my macro lenses that I lost on a dive.
Tips:
1. We can highly recommend Two Fish Dives, Lembeh.
2.Bring plenty of bug repellent
3.Two Fish divers will efficiently arrange all your transfers and pickups
4. Drinking water is free and readily available at the Resort.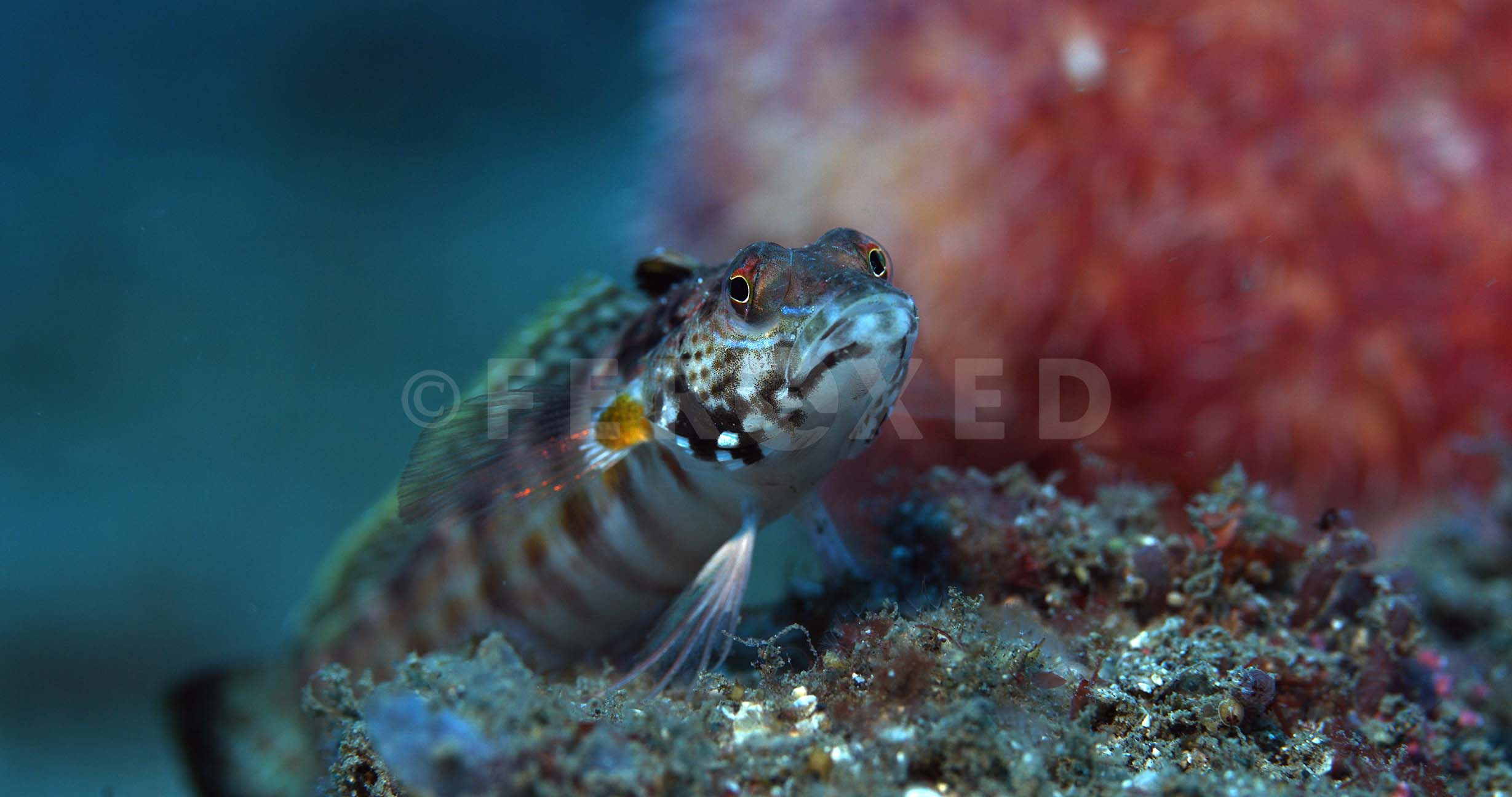 5. Ensure you have a power surge plug protector to protect your charging electronics, as there are power fluctuations.
6. Two fish divers are conveniently located, so one is able to charge batteries ect between dives, as the boat returns to the resort.
7. Free WiFi is functional and available at the resort.
This is a personal blog. Any views or opinions represented in this blog are personal and belong solely to the blog owner and do not represent those of people, institutions or organizations that the owner may or may not be associated with in professional or personal capacity, unless explicitly stated. Any views or opinions are not intended to malign any religion, ethnic group, club, organization, company, or individual.
All content provided on this blog is for informational purposes only. The owner of this blog makes no representations as to the accuracy or completeness of any information on this site or found by following any link on this site. The owner will not be liable for any errors or omissions in this information nor for the availability of this information. The owner will not be liable for any losses, injuries, or damages from the display or use of this information.